THE HADLOCK DENTAL CENTER DIFFERENCE
Your home for personalized dentistry.
Please stay calm as we help you deal with your concern.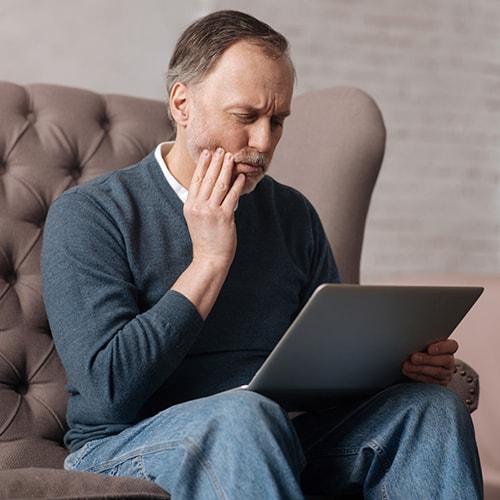 There are a number of common situations our Port Hadlock dental team is able to help you with. Whether it be a toothache, trauma, or a missing tooth, we can provide reliable advice and help you remove the pain.
Here are step-by-step instructions on what to do in a dental emergency.
If you believe the injuries are life-threatening then call 911 or go to the nearest hospital.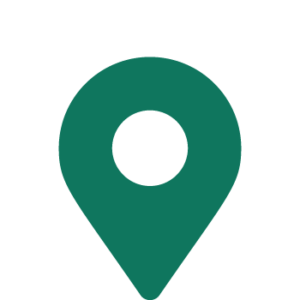 Location, Location, Location
The Pacific Northwest is a place of great beauty, and our office location is no different. We have designed our practice to benefit from the natural surroundings and beauty of Port Hadlock. Our treatment rooms have skylights and a wonderful view of our garden so you can relax and feel inspired while we take care of the rest.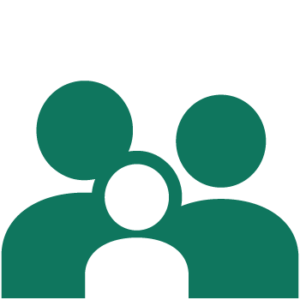 Dr. Gile is known for his upbeat and positive personality. Whether caring for children or adults, he brings this energy to every appointment so our patients feel at ease and supported. Our entire team reflects this optimistic approach when offering exceptional dentistry in Port Hadlock, WA.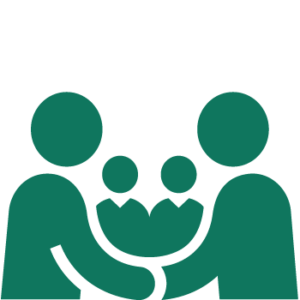 Making Port Hadlock Smile
Our compassion and expertise aren't restricted to our office and patients. As a team, we truly care about our community and love being able to help more people smile. This is evidenced by our free community dental clinics in Port Townsend and our support of local community initiatives.
DENTISTRY IN A BEAUTIFUL SETTING
No matter what your family needs, our dentist in Port Hadlock, WA can help!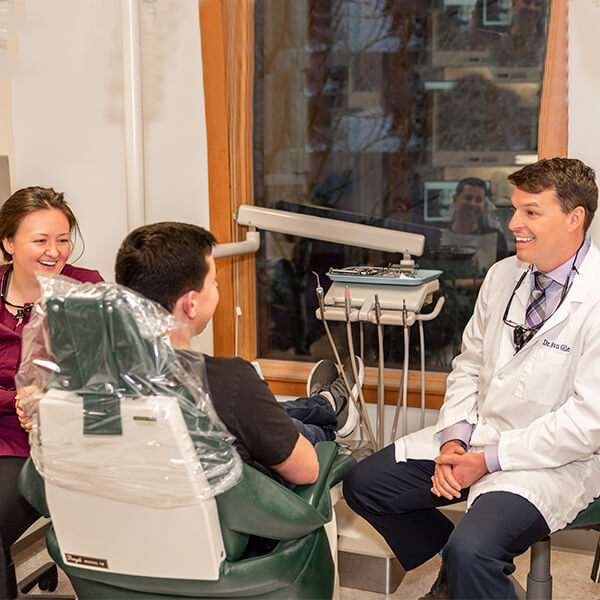 Hadlock Dental Center is the only practice that combines all dental services, new technology, and flexible financing in a beautiful setting.
We have designed our office to provide a tranquil and spacious environment so your family can feel relaxed from the get-go. Our caring team goes the extra mile to ensure your visit is a success, including a follow-up phone call to see how you enjoyed your experience.
Dr. Gile is keen to change your view of dentistry. We want you to enjoy your visits and feel like you are among friends. Here is a sneak preview of what you can expect from your visit to our Port Hadlock office:
When you book, you will enjoy all this, plus our array of family, cosmetic, and restorative dental services. We have everything your family needs, all under one roof. Dr. Gile and our team look forward to treating you like you've never been treated before.
I've been coming here for 2 years. I love the staff, they are always friendly and they care about their patients. Ryan is the dentist and he great. I am always taken care of and he makes sure you are all set and comfortable before and after any procedure.

Geoffrey Gallaway
05:33 28 Aug 23
I am a dental coward and have very sensitive teeth so I am always aphrenrsive when entering a dental practice new to me. I am so pleased with the care I received from Dr. Giles and his team at Hadlock Dental Center. My exam was unhurried, informative, shame free, and compassionate. Treatment options were reviewed with me in a way I understood, and my insurance coverage was explained so I knew what would and would not be covered and approximately how much I would need to pay out of pocket. I was set up with a dental cleaning the following week and I felt comfortable and at ease through the entire process, with my hygienist, taking extra time to make things comfortable for me. My follow up appointments were scheduled right away, and though I am still a dental coward, I feel confident in trusting Dr. Giles and his team with my dental needs to come.

Joanna Rives
23:25 02 Nov 21
I have never been so comfortable during a filling in my life. I almost fell asleep! Great place and very kind. Highly recommend for those who have dentist anxiety!

Karynna Eileen Eichmann
00:14 26 Jul 19
I took my young boy in for an emergency visit. We had no appointment, but the office was able to fit us in. All of the staff were great with my son, and the dentist in particular was wonderful with him. He was able to connect with my son and help him feel comfortable in the dentist's chair, even though he was in pain.

WHERE QUALITY MEETS INNOVATION
There is no doubt dentistry is evolving into a more comfortable area of healthcare and Hadlock Dental Center is continuing to keep pace. Once you step into our office, you'll discover what it is like to experience convenient and comprehensive dentistry.
See what we offer to our local community:
● Invisalign®
Overcome common misalignment issues with our modern alternative to braces.
● Digital Pano X-rays
Getting an all-around view of your mouth facilitates a more accurate diagnosis.
● IV Sedation
Relax during our more complex procedures with specialist sedation dentistry.
● Teeth Whitening
Exude confidence every time you smile thanks to our teeth whitening options.
● Oral Cancer Screening
We evaluate you for any early signs of oral cancer during your check-up.
● Dental Implants
Replace your missing teeth with our permanent and biocompatible solution.
FEEL LIKE A VIP AT HADLOCK DENTAL CENTER
More dentistry under one roof in Port Hadlock, WA.