98% of patients have found success with implant dentistry.
WHAT ARE DENTAL IMPLANTS?
Restoring function back to your smile.
Dental implants have become the preferred standard of care when replacing missing, damaged, or deformed teeth. Hadlock Dental Center is Port Hadlock's top choice for dental implants. We utilize the latest in guided implant technology by using a Cone Beam CT scanner.
Implants are titanium posts that screw into your jawbone to replace the root of your missing tooth. Implants can be used in the following ways: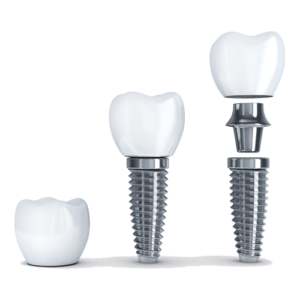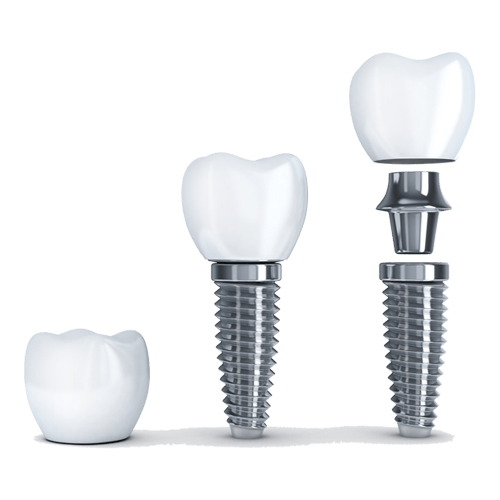 BENEFITS OF DENTAL IMPLANTS
Implants vs bridges – who wins?
You always have options for different kinds of treatment. We will, of course, present you with the most ideal option, but we will do our best to find other more economical ways to help you achieve your goals.
Here is how dental implants compare with dental bridges:
I've been coming here for 2 years. I love the staff, they are always friendly and they care about their patients. Ryan is the dentist and he great. I am always taken care of and he makes sure you are all set and comfortable before and after any procedure.

Geoffrey Gallaway
05:33 28 Aug 23
I am a dental coward and have very sensitive teeth so I am always aphrenrsive when entering a dental practice new to me. I am so pleased with the care I received from Dr. Giles and his team at Hadlock Dental Center. My exam was unhurried, informative, shame free, and compassionate. Treatment options were reviewed with me in a way I understood, and my insurance coverage was explained so I knew what would and would not be covered and approximately how much I would need to pay out of pocket. I was set up with a dental cleaning the following week and I felt comfortable and at ease through the entire process, with my hygienist, taking extra time to make things comfortable for me. My follow up appointments were scheduled right away, and though I am still a dental coward, I feel confident in trusting Dr. Giles and his team with my dental needs to come.

Joanna Rives
23:25 02 Nov 21
I have never been so comfortable during a filling in my life. I almost fell asleep! Great place and very kind. Highly recommend for those who have dentist anxiety!

Karynna Eileen Eichmann
00:14 26 Jul 19
I took my young boy in for an emergency visit. We had no appointment, but the office was able to fit us in. All of the staff were great with my son, and the dentist in particular was wonderful with him. He was able to connect with my son and help him feel comfortable in the dentist's chair, even though he was in pain.

Find out how dental implants can boost your smile and restore your health.