Dentist in Port Hadlock, WA
Treating you better than you've ever been treated before!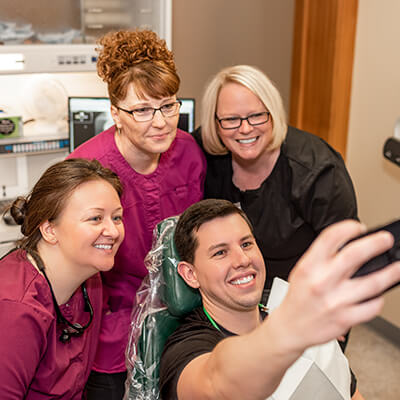 Treating you better than you've ever been treated before!
MAKING A DIFFERENCE FOR YOUR SMILE
Feel relaxed from the moment you arrive.
Family dentistry should not be stressful or feel like a chore. Rather, your tribe should be treated like VIPs while they experience exceptional, one-of-a-kind dental care. At Hadlock Dental Center, Dr. Ryan Gile doesn't just talk the talk, he has fully implemented a patient-first approach that you'll love and cherish.
With his talented and dedicated team by his side, Dr. Gile provides personalized dental care to every member of the family. He uses his experience and knowledge to adapt to your individual needs and makes sure to address your concerns – first! You are our sole focus during your appointment, which means we give you our full attention while focusing on your health.
Our love for people stems from the genuine affection we have for our community. We desire for all people to feel their best and feel confident with their smiles. Providing top-class dentistry is only the tip of the iceberg when it comes to giving back to our community. We all enjoy supporting local events and helping those less fortunate to access the dentistry they deserve.
MEET DR. RYAN GILE AND OUR CARING TEAM
Dentistry is part of our heritage and an exceptional smile is part of your future.
Dr. Ryan Gile leads our close-knit team with an upbeat and positive spirit. His goal is to provide a well-rounded dental experience that kids, teens, and adults can all enjoy. At Hadlock Dental Center, we all share the same philosophy, which includes: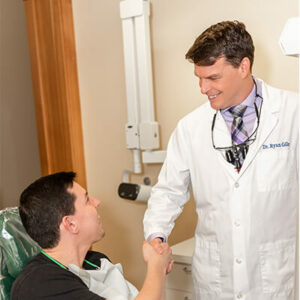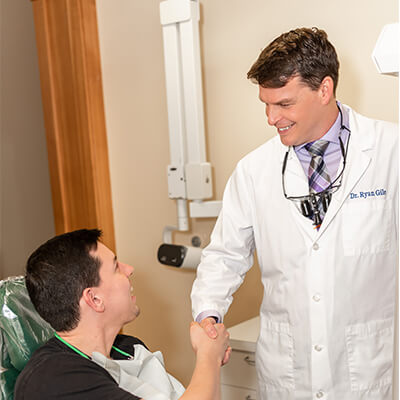 Your comfort is of great importance to us, which is why we strive to make you feel relaxed throughout your visit. A primary way we do this is by getting to know you as more than just a smile. We take time to really listen and discuss your personal goals or concerns. Our dentist in Port Hadlock, WA is eager to solve your problems in a way that best suits your needs.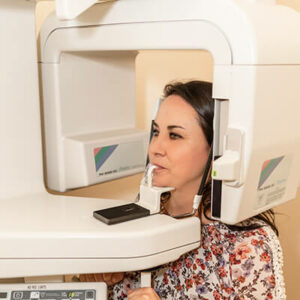 Dentistry is ever-evolving and moving forward. Technology is making dental visits more efficient, effective, and comfortable. With this in mind, Dr. Gile uses state-of-the-art equipment but continues to focus on real human interaction. Although improving your oral health is our primary goal, we want you to enjoy your visit and feel good about your care too.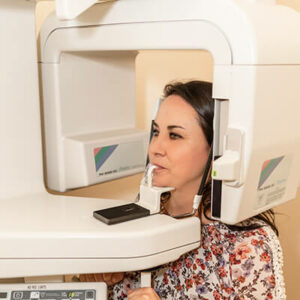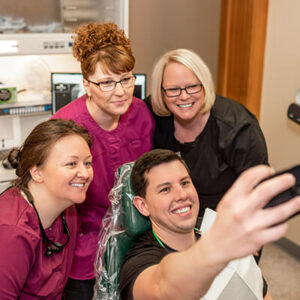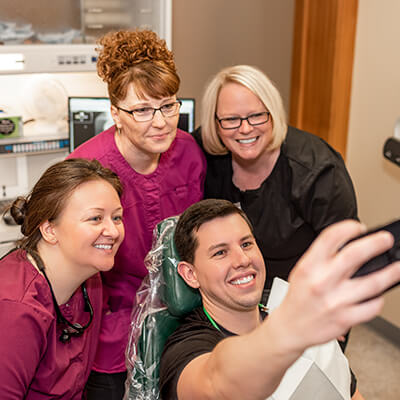 Community is a HUGE focus at our dental practice. We enjoy caring for families in the local area, especially kids! Our Port Hadlock dentist is always singing and telling jokes in the office so that we can see their little smiles. This positivity also spreads outside our office as we strive to support the local community by holding free dentistry events.
I am a dental coward and have very sensitive teeth so I am always aphrenrsive when entering a dental practice new to me. I am so pleased with the care I received from Dr. Giles and his team at Hadlock Dental Center. My exam was unhurried, informative, shame free, and compassionate. Treatment options were reviewed with me in a way I understood, and my insurance coverage was explained so I knew what would and would not be covered and approximately how much I would need to pay out of pocket. I was set up with a dental cleaning the following week and I felt comfortable and at ease through the entire process, with my hygienist, taking extra time to make things comfortable for me. My follow up appointments were scheduled right away, and though I am still a dental coward, I feel confident in trusting Dr. Giles and his team with my dental needs to come.

Joanna Rives
23:25 02 Nov 21
I have never been so comfortable during a filling in my life. I almost fell asleep! Great place and very kind. Highly recommend for those who have dentist anxiety!

Karynna Eileen Eichmann
00:14 26 Jul 19
I took my young boy in for an emergency visit. We had no appointment, but the office was able to fit us in. All of the staff were great with my son, and the dentist in particular was wonderful with him. He was able to connect with my son and help him feel comfortable in the dentist's chair, even though he was in pain.

CARING FOR YOUR WELL-BEING
Combining science and art for hands-on dental care in Port Hadlock, WA.
Our Port Hadlock dental team…Learn more about our team… works in unison to make a real difference to your family's oral health. We have an extremely talented group that is experienced in using modern technology and adapting to individual patient needs. This allows us to offer more services under one roof, including same-day emergency care, dental implants, and more.
Check out some of our featured services:
EXPERIENCE DENTISTRY LIKE NEVER BEFORE
Our dentist in Port Hadlock, WA loves supporting our local community and making your family smile.
906 Ness' Corner Rd
Port Hadlock-Irondale, WA 98339